There are plenty of photos you have probably imagined being photographed on your wedding day. From getting ready, the ceremony to pictures with your family and of course with the groom but what about the ladies that are helping you and have helped throughout the entire wedding planning process? While you know you'll have some time to take group shots of the entire bridal party you'll want to make sure you have these photos with your bridesmaids as you get ready on your big day.
1. Showcase The Back of the Dress
The back of a wedding dress is hidden with beautiful details we'll want to capture. We'll "non pose" pose you  with all of the bridesmaids to show off their dresses as well or have some great close ups of the bridesmaids dresses, especially when they're as stunning as you're about to see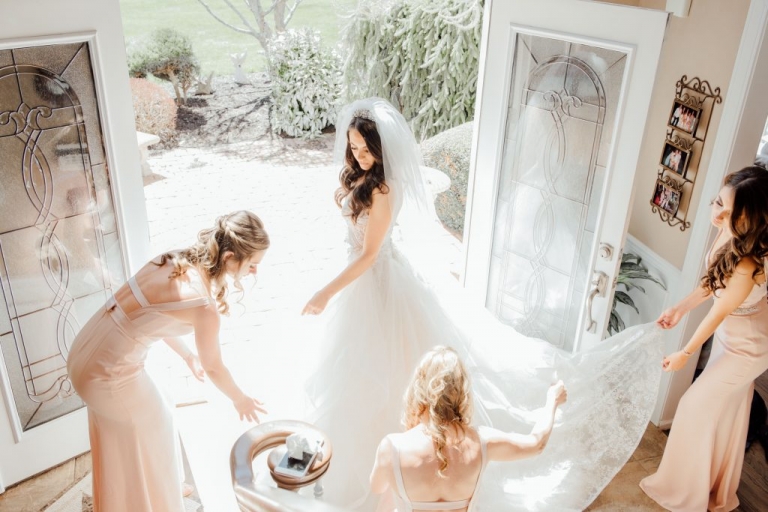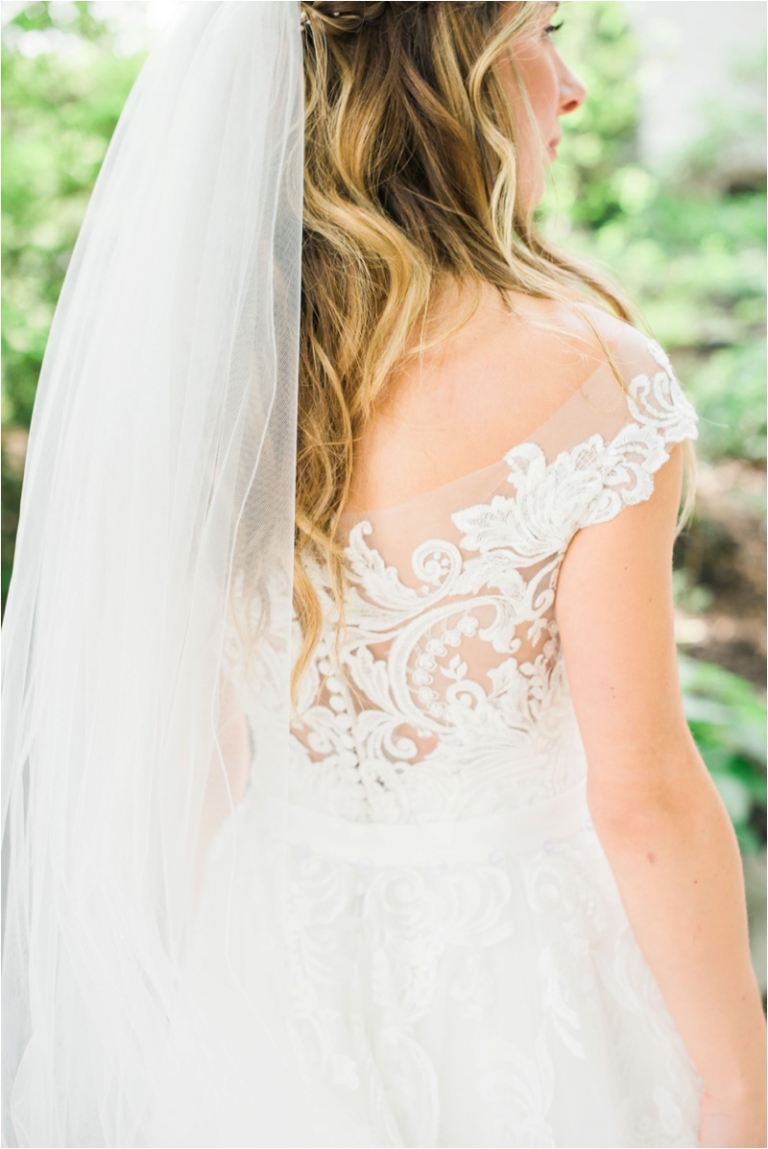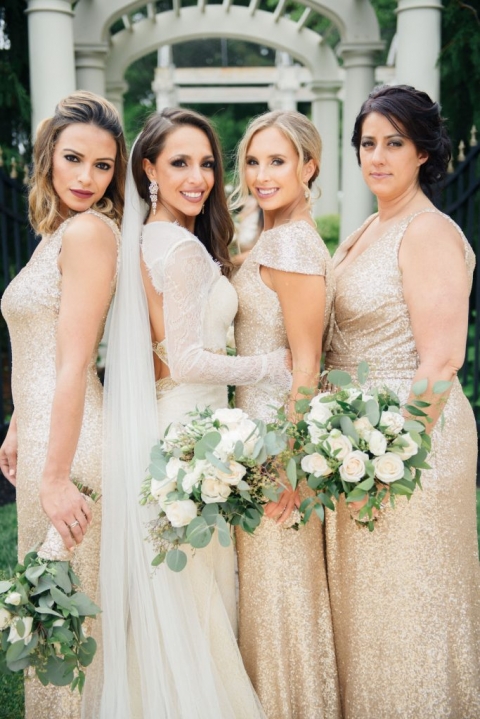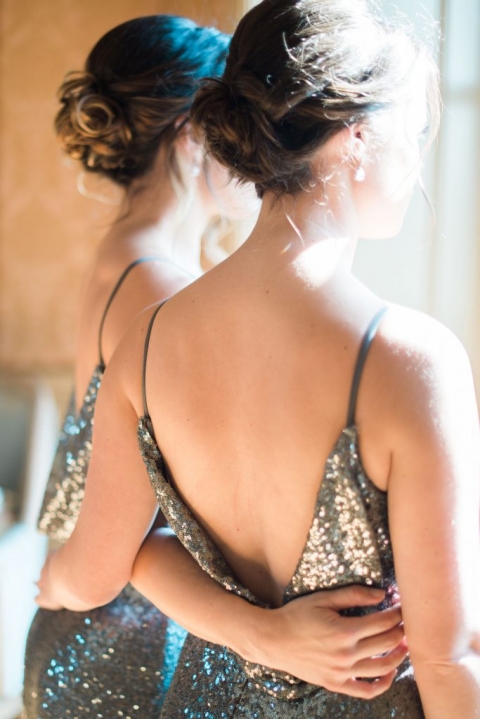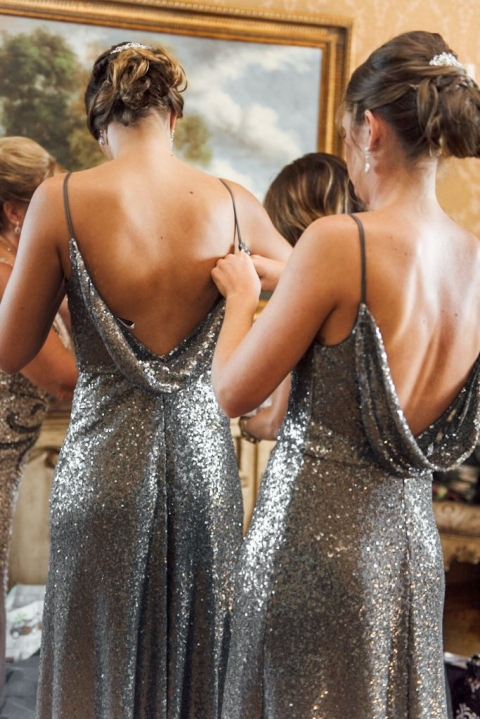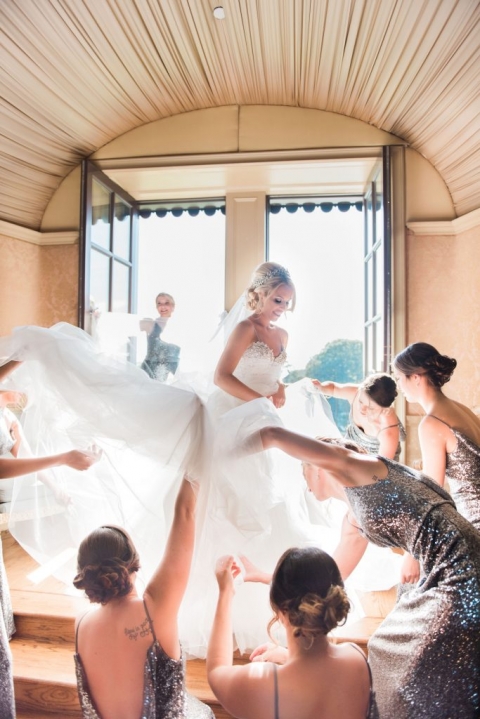 2. First Look With The Bridesmaids
You have heard about the first look for the bride and groom but what about when the bridal party sees the bride for the first time? The bride's first reveal to her bridal party can result in some emotional and memorable photo opportunities.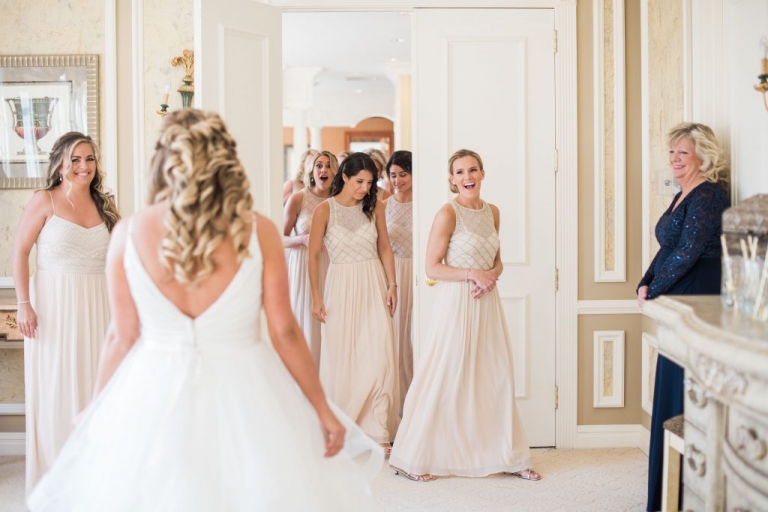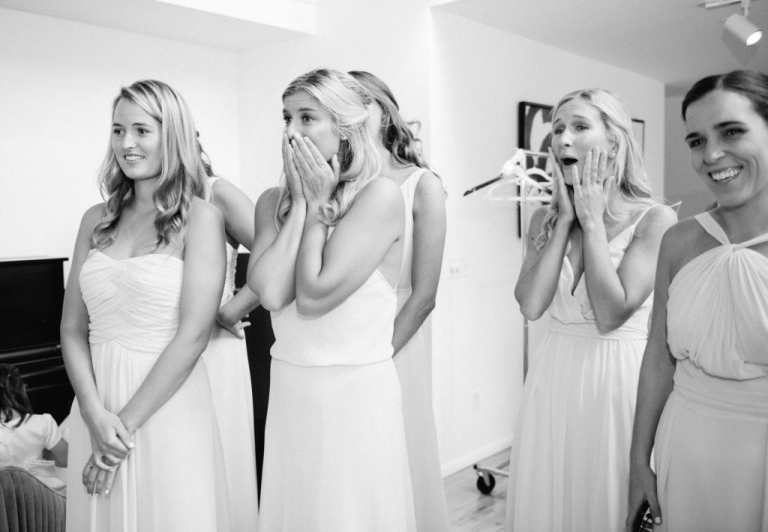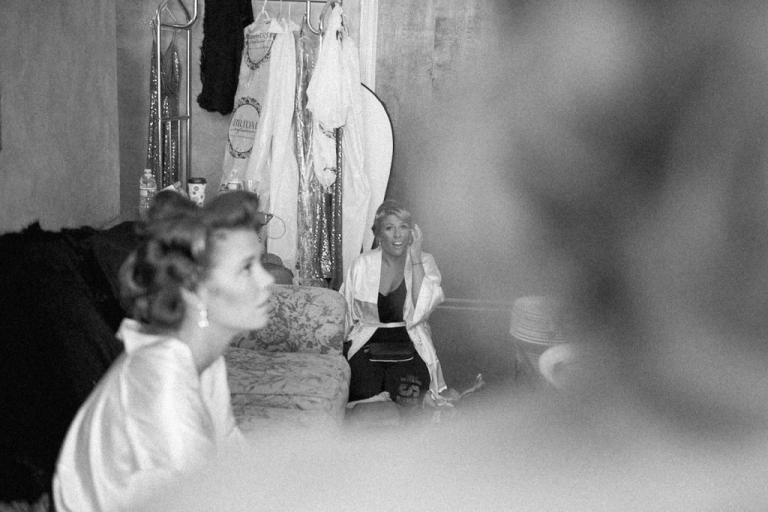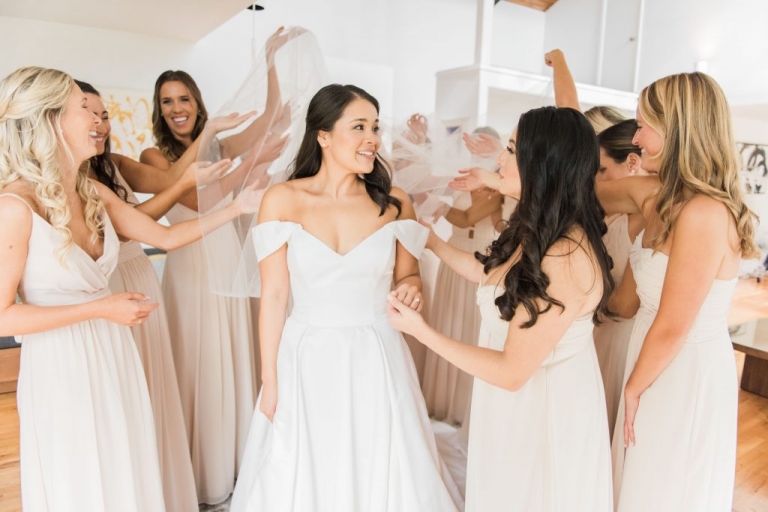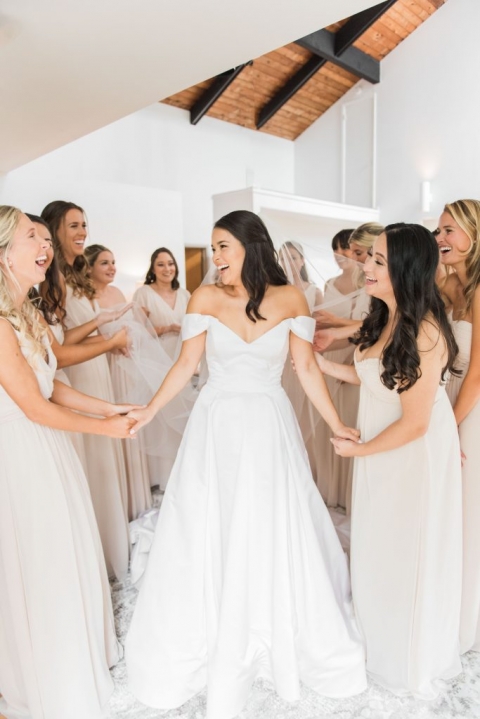 3. Having Fun
As you are getting ready everyone's nerves are a little on edge because everyone wants to look their best. There will be moments when you just need to let loose to relax a little and having a little dance party, jumping on the bed or just being silly are moments that can make for great photo opportunities.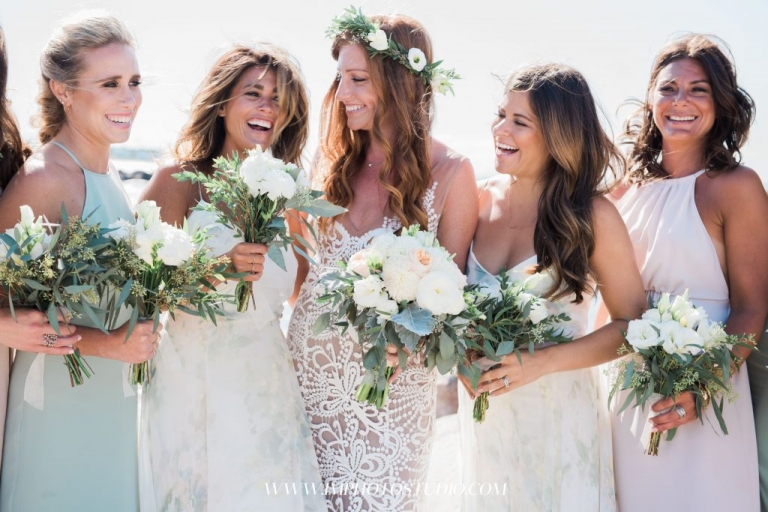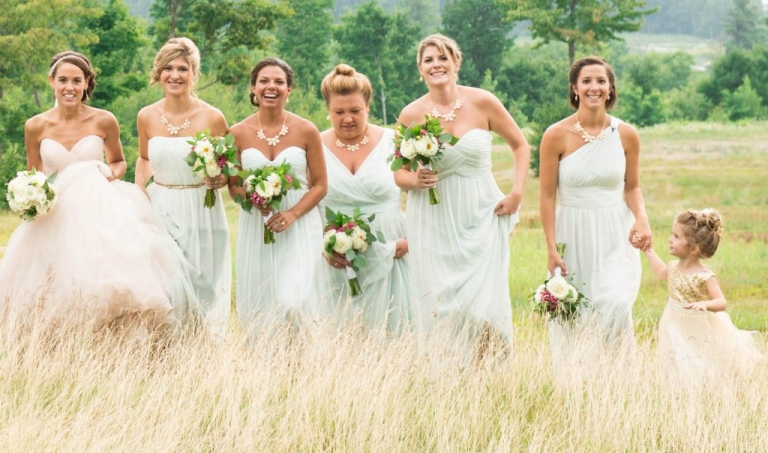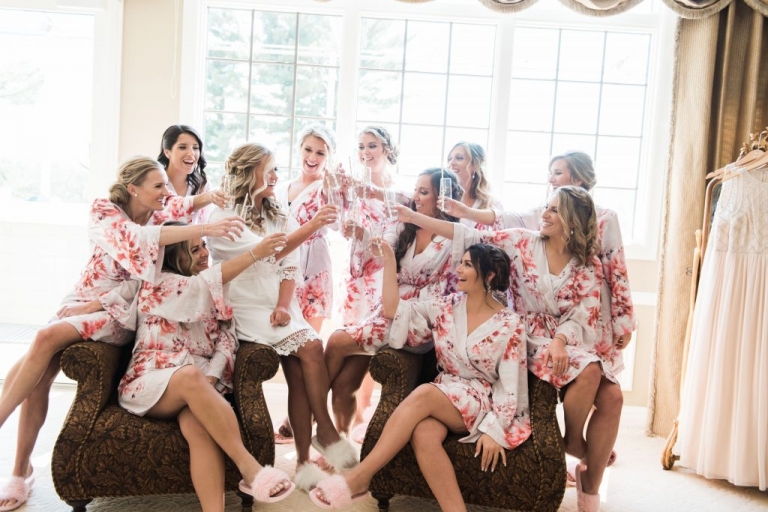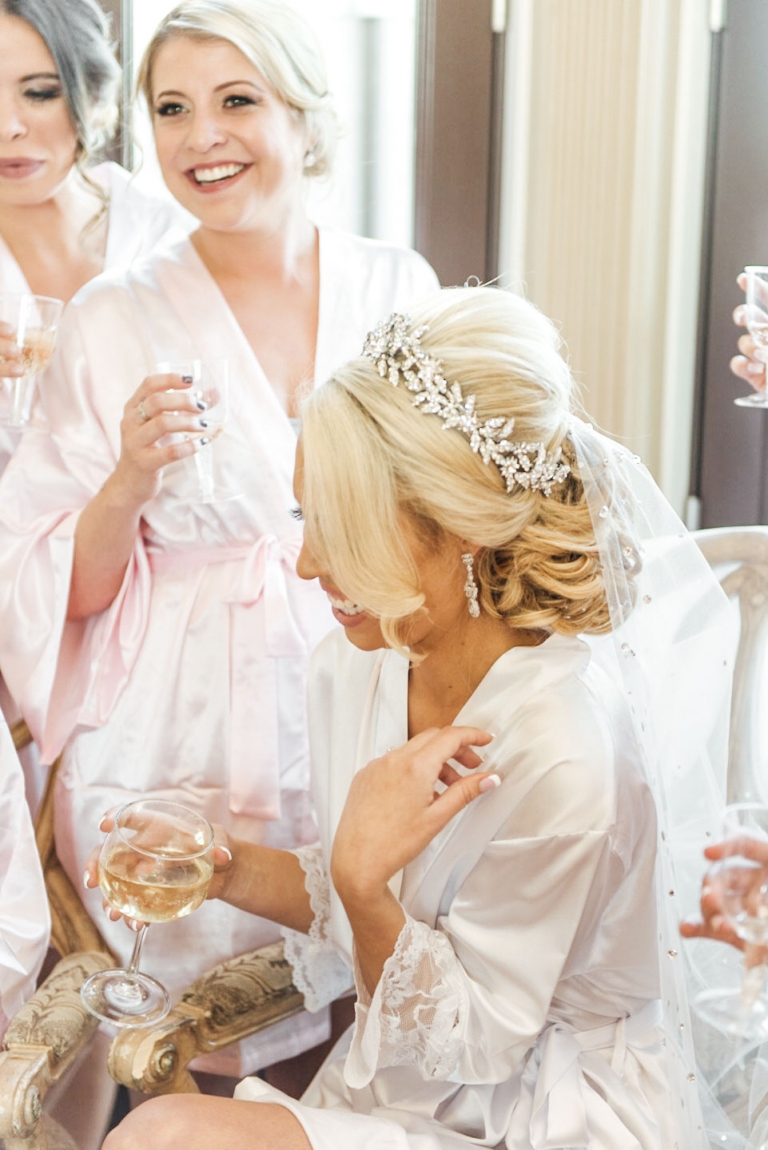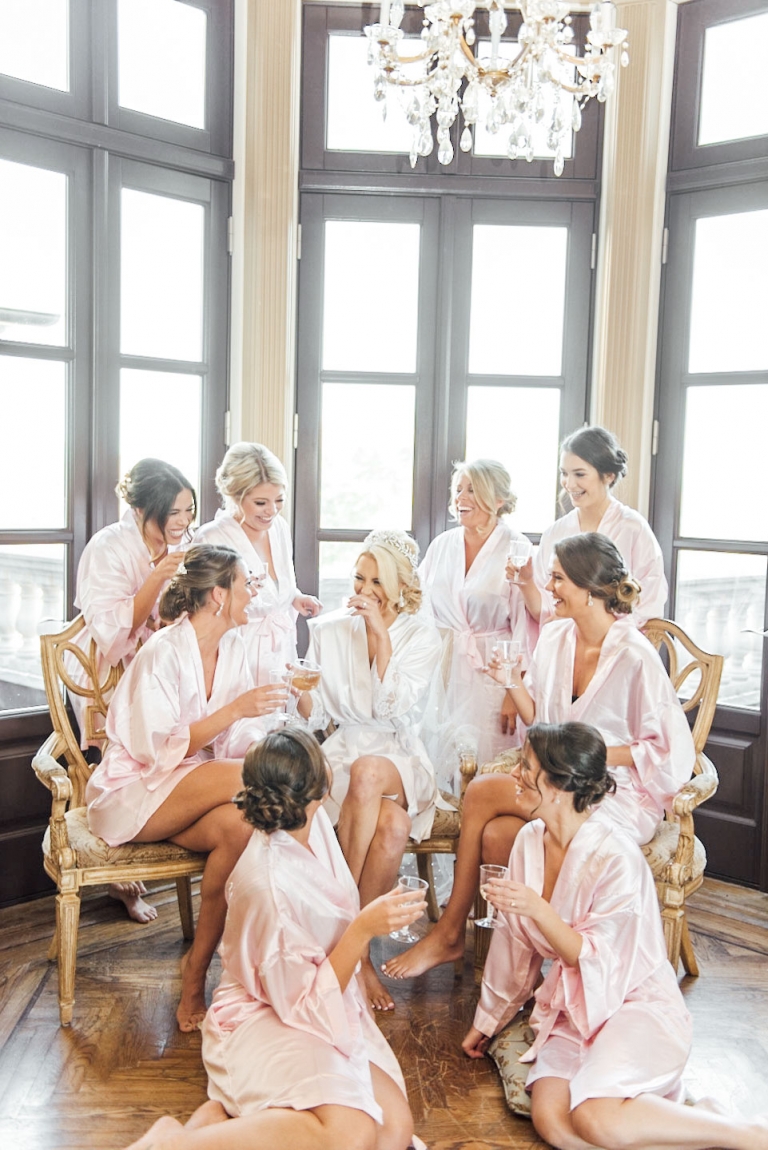 4. Matching Robes or Shirts
Most brides will have getting ready attire for their bridesmaids and we"ll want to capture everyone in their cute and thoughtful pre-wedding wear.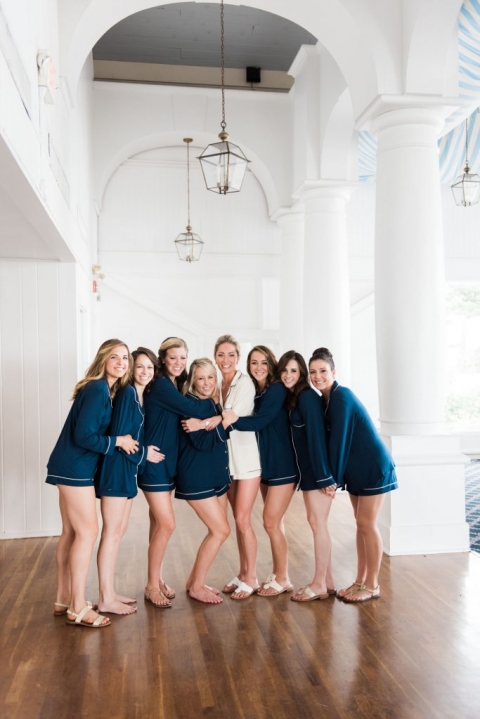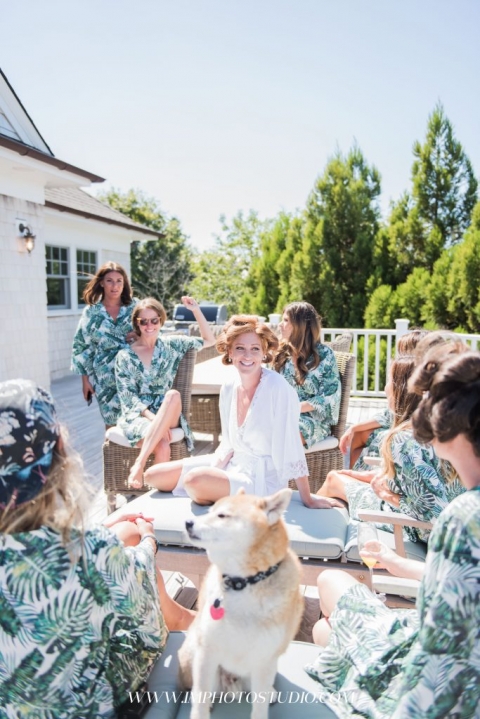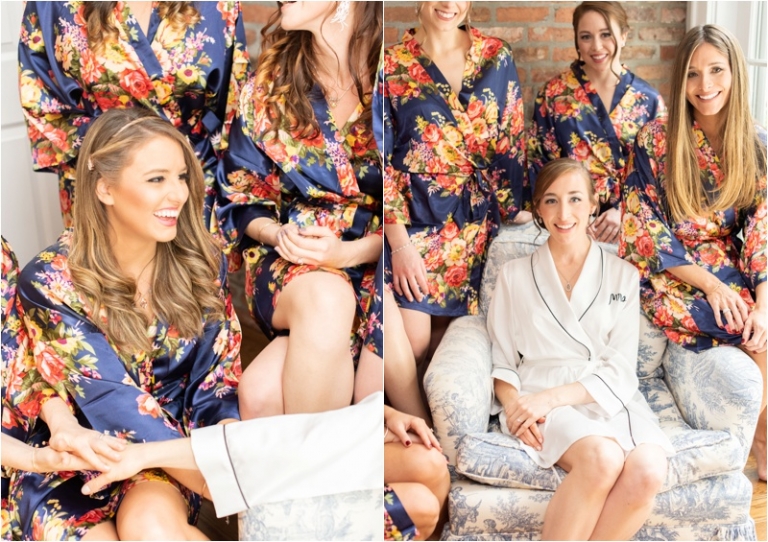 5. Bouquets and Bridesmaids Dresses
Bouquets won't last a lifetime but the pictures you have of them will. The bridesmaids and bride bouquet photograph is one that you will want to have. There are many ways you can showcase the bouquets as well as the bridesmaid's dresses. From lining everyone up and holding their bouquets out to the camera or hiding their faces to forming a circle around the bride; this is another one of those things that we can get creative with.